Our commercial electrical installation services are quite extensive.
When you own a business in the Wilmington, North Carolina area, one of the more critical aspects is being sure that your electrical system can handle your business operations in a reliable manner. At Maguire Electric, we offer a variety of commercial electrical services, including commercial electrical installation.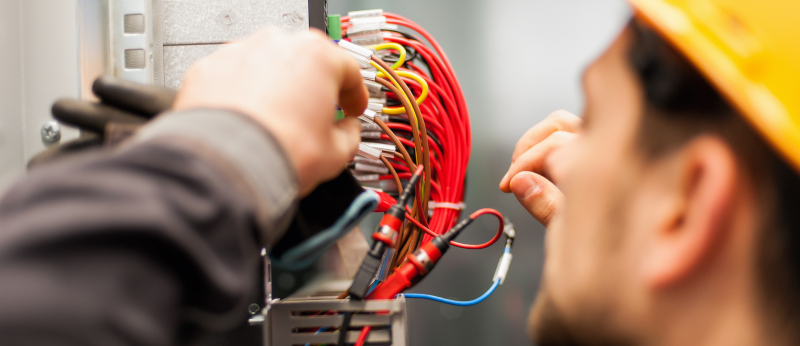 Commercial electrical installation services range from initial wiring and electrical components for a new build to doing upgrades to provide emergency back-up power, include solar energy components, upgrade lighting design, and much more. Whether you have a new business that needs help retrofitting a space to accommodate your needs or an existing one that needs data wiring services or code violation remediation, our solution-based capabilities can provide you with an accurate recommendation for commercial electrical installation solutions.
Since our commercial electrical installation and other electrical services are so extensive, you'll never need to reach out to other contractors to get the job done. In fact, we can also help you out at your home. Wherever you need more lighting, more circuits, more outlets, or something else, count on us to make it happen for you.
We are more than capable of handling both small and large projects. Our hands-on project management and facilities management experience on multimillion-dollar projects positions us as a valuable resource for all your commercial electrical installation needs. Call today to learn more. We're happy to schedule a consultation to go over what you need done and how we can help your company's power needs be fulfilled reliably and safely.
---
At Maguire Electric, we offer commercial electrical installation services to those in Wilmington, Kings Grant, Myrtle Grove, Bayshore, and Carolina Beach, North Carolina.