We offer pool lighting services to brighten up your swimming pool.
Since the climate here in Wilmington, North Carolina includes warm, humid weather throughout much of the year, many local residents have swimming pools on their property to cool off and stay comfortable. When you take a dip in a swimming pool after the sun has gone down, it's important to have proper lighting within the pool to maintain a safe and enjoyable atmosphere. Swimming in a completely dark pool at night can be scary and even pose a safety threat as you won't be able to see where you're going or how to get in and out of the water. At Maguire Electric, we offer pool lighting services to brighten up your swimming pool and allow you to enjoy the water whenever the mood strikes, even after the sun goes down for the night.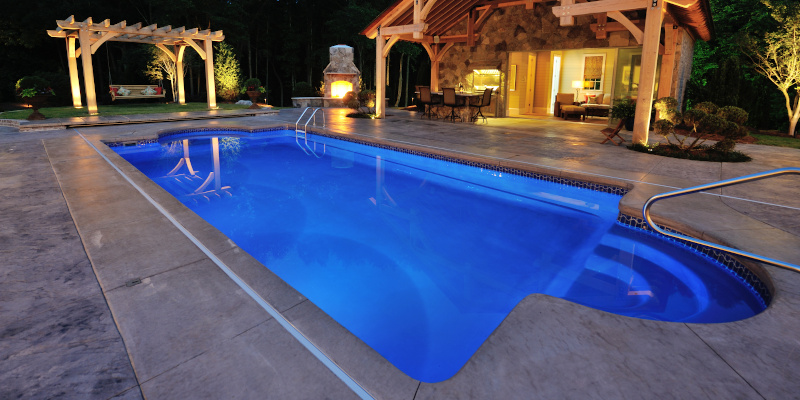 Our team includes an experienced, licensed electrician who can handle a variety of pool lighting needs. We can add unique lighting elements to help your pool stand out, enhancing the visual appeal of your property. Our technicians also know how to utilize electrical connections and wiring properly when working around water, which is an important safety consideration. Pool lighting is something that should always be handled by an experienced and skilled electrician, as even a minor mistake could create a shock risk that puts anyone using the pool in danger. We'll make sure that the lighting components in and around your pool are properly sealed for your protection and the longevity of the fixtures and wiring.
We're available to handle pool lighting and other swimming pool and outdoor electrical needs in the Wilmington area. We can help you transform your existing pool into an oasis that you can use when it's dark outside.
Similar Services We Offer: