Be watchful for any signs you need electrical repair and call us if you notice anything out of the ordinary.
There are many different components of both residential and commercial properties that have to be maintained on a regular basis to ensure they remain operational and enjoy as long a lifespan as possible. That's true of HVAC systems, for example. When it comes to the electrical system of your Wilmington, North Carolina home or business, maintenance isn't as straightforward as a service visit every six months. Instead, you need to be alert to potential problems that signal the need for an electrical repair, although you can schedule an annual inspection for peace of mind, as well.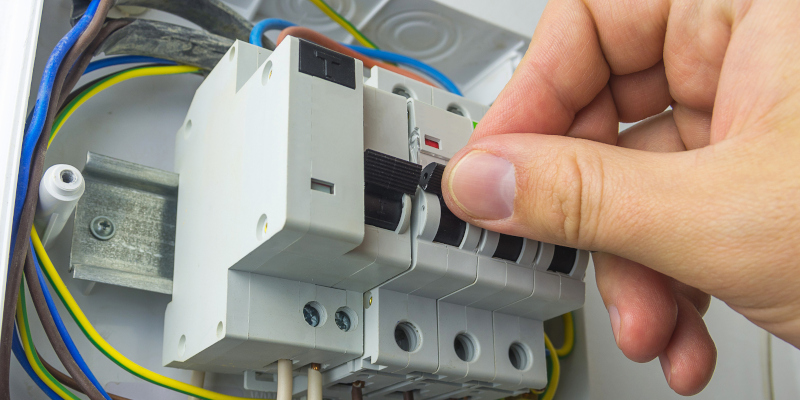 At Maguire Electric, our primary goal is making sure that our customers are safe – and that means their home or business property needs to be safe, too. Faulty electrical components are a fire hazard, so it is important to be sure everything is installed and maintained properly and fits the intended use. If you are using several extension cords or power strips, you could be putting that safety at risk. We recommend calling us if this is the case, as we can put in additional circuits and outlets to keep up with your power needs, so you don't face needing a costly electrical repair down the road.
Getting back to things that can alert you to needing electrical repair or an upgrade, be watchful for flickering lights, frequently tripped circuit breakers, an odd burning odor, dimming lights or power when you turn on too many things, and anything else that seems out of the ordinary. Some failures can result in an entire circuit of outlets not working which is something that should motivate you to call for electrical repair as soon as possible.
If you are having an issue with lighting, power to an appliance, outlets not working, or have any of the symptoms mentioned, reach out to us to schedule an electrical repair appointment.
FAQs About Electrical Repair
At Maguire Electric, we care about providing you with the best possible electrical repair services for your Wilmington, North Carolina home. We recognize that leaving you with unanswered questions detracts from the ideal experience that you deserve. That is why we take the time to listen to your concerns and questions regardless of what residential electrical services you have called us to do. With our experience, we are also good at pre-emptively addressing questions, so here are a few that we suspect you might be wondering about:
What should I do while I wait for you to arrive to complete electrical repair?
Unless you have noticed a burning odor or noticed sparks, there isn't anything special you need to do. If you do notice one of those issues, you should shut the power off to the problematic area. If you cannot tell where the odor is coming from, it might be wise to shut all the power off. Never use an outlet with burn marks, even if it is still working.
Can you help me with electrical repair for my outdoor kitchen?
Yes, we do offer outdoor kitchen electrical repair, as well as outdoor kitchen electrical installation. If you notice any issues outdoors, you should avoid the area until the issue can be diagnosed, especially during wet conditions, to avoid electrocution.
What if my older home's system just isn't powerful enough?
We can perform an assessment of your home's electrical system and make a recommendation about upgrading to provide the power you need. Most homes are 200 amp, but if you have an older one that is 100 amp, we can upgrade it. We can also upgrade a home from 200 amp to 400 amp if you have higher than normal power needs.
---
At Maguire Electric, we offer electrical repair services to those in Wilmington, Kings Grant, Myrtle Grove, Bayshore, and Carolina Beach, North Carolina.