We are an ideal choice when you need commercial electrical services.
An electrical problem at your residence can be just a temporary inconvenience in most cases, but when it happens at your Wilmington, North Carolina business, it can sometimes halt production or keep you from servicing customers. At Maguire Electric, we understand the urgency related to commercial electrical problems and keep that in mind with our commercial electrical services.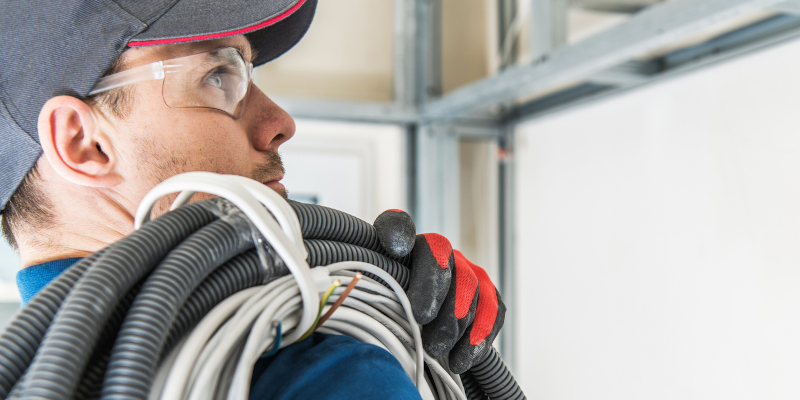 We have the experience you need for the complex concerns of a commercial property. Our hands-on project management and facilities management experience on multimillion-dollar projects positions us as an ideal choice when you need commercial electrical services. In addition, our services are quite extensive, so you won't need more than one company to address all your electrical needs. Here is a sampling of our commercial electrical services:
Retrofits and Service Upgrades- If you are looking to make your commercial building as energy efficient as possible and better meet the power demands of today, call on us for an expert evaluation and consultation to discuss retrofits and service upgrades.
Design Build Services– In collaboration with a team of architects, engineers, and contractors, we will guide your design/build project to completion.
Data Wiring Services– Our commercial electrical services go beyond just electrical power wiring. You can also call us for communication and phone systems, as well as computer networking. We can also put surge protection in place to protect your sensitive equipment and data.
Addition of Dedicated Circuits– Putting in a new piece of equipment that has heavy power needs? Call us and we'll put in the appropriate wiring for a dedicated circuit.
Emergency Back-Up Power– There are likely certain aspects of your business operations that you would want to be able to continue during a power outage. Ask us about our generator installation and emergency lighting commercial electrical services.
Lighting Design/Installation Interior and Exterior– Lighting is important for many reasons, from being able to complete tasks easily to creating ambiance. We'll customize an install to your specific needs.
Code Violation Remediation– If you receive a code violation, call on us to make the necessary repairs or improvements.
Solar/Renewable Energy– Thinking of utilizing solar energy? Call us for a consultation!
As mentioned, this is just a partial list of our commercial electrical services. Don't hesitate to reach out to us with any electrical installation, inspection, repair, or replacement that you have in mind.
---
At Maguire Electric, we offer commercial electrical services to those in Wilmington, Kings Grant, Myrtle Grove, Bayshore, and Carolina Beach, North Carolina.
Similar Services We Offer: