Call on us when you need an electrician for an installation, repair or other electrical work.
At Maguire Electric, we understand that there are a huge number of DIY videos online these days that will tell you that you can ditch the local electrician and handle your own electrical issues. We can tell you with complete certainty that is not the best course of action. Sure, there is a lot of satisfaction in completing a project on your own at your Wilmington, North Carolina home, but we recommend leaving the electrical work to a professional electrician. Here's why: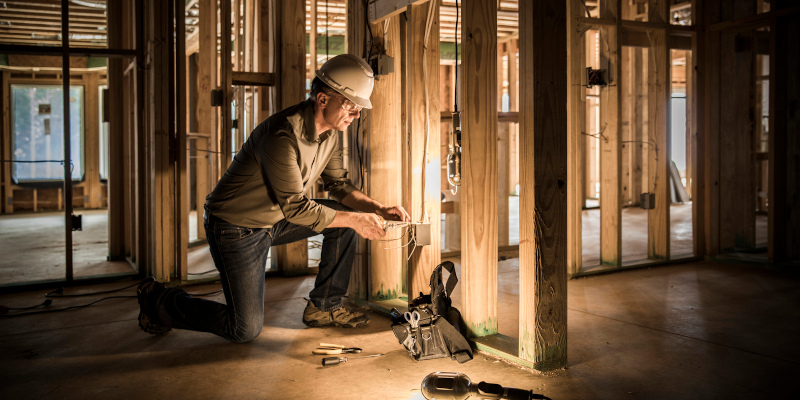 It's not as easy as it looks. Any number of things can cause your electrical project to fail, such as choosing the wrong materials, using subpar materials, and missing one seemingly simple step that creates a fire risk.
No recourse if there is a problem. To put it bluntly, if your house were to catch fire due to a mistake by the electrician (you in this case), what recourse will you have? None! There is a very slim chance we'll make such a mistake, but if we did, you'd be covered by our insurance coverage. The reality is that you will have few legal recourses even if you were to hire an amateur.
There's no substitute for experience. We didn't learn to be an electrician overnight. It takes dedication and training to be a certified electrician. Do you really want to use yourself as a guinea pig while you figure out electrical work?
Pay attention to code regulations. When you do your own electrical work, the impetus is on you to follow all code regulations. This is important when you sell your home as a home inspector could notice work done incorrectly or that should have had a permit pulled.
If you want to play it safe (in more ways than one!), call on us when you need an electrician for an installation, repair, or other electrical work at your home.
FAQs About Electrician Services
At Maguire Electric, we get a fair number of questions about what an electrician can and cannot do. We want you to be fully informed about all the services we can perform for you, so we are happy to answer your questions. Here are a few questions we have been asked in the past about electrician services we can perform in the Wilmington, North Carolina area:
Do I need to hire an electrician to do electrical work in a rental property?
While you can do certain electrical work in your primary residence if you are not selling it within a year, under North Carolina state regulations, you must hire an electrician for rental properties. With that said, most counties do strongly urge the use of a professional electrician for all electrical work, even in your own home.
Should I hire an electrician for an annual inspection?
When you consider the dire consequences of an electrical problem, it makes sense to have your home's electrical system checked out periodically. An annual inspection isn't a bad idea, as is having a full inspection done when purchasing a home to be sure the electrical system is up to code.
Why should I be sure to hire a local electrician?
Electrical code regulations vary from one state to the next, so it is best to hire an electrician that has met the licensing requirements for where you live so they follow the appropriate codes. In addition, you are supporting your local economy when you use a local electrician over a national chain.
Do you offer smart home installation services?
While not every electrician handles smart home/smart energy installation and automation, if you need an electrician to help with this, we're the one to call. This is actually a personal passion of our owner, Anthony, so you can count on getting the answers you need about this newer technology.
Similar Services We Offer: