It is always best to choose a certified electrician rather than use a general handyman or do the work yourself.
One of the questions we often get asked here at Maguire Electric is why it is best to hire a certified electrician for all electrical work at your Wilmington, North Carolina home or business. There are actually several reasons why it is highly recommended that you choose a certified electrician over a general handyman or attempt to handle your own electrical work.
Compliance and permits- You won't have to worry about going afoul of a local ordinance, building code, or permitting requirement when you have a certified electrician do the work.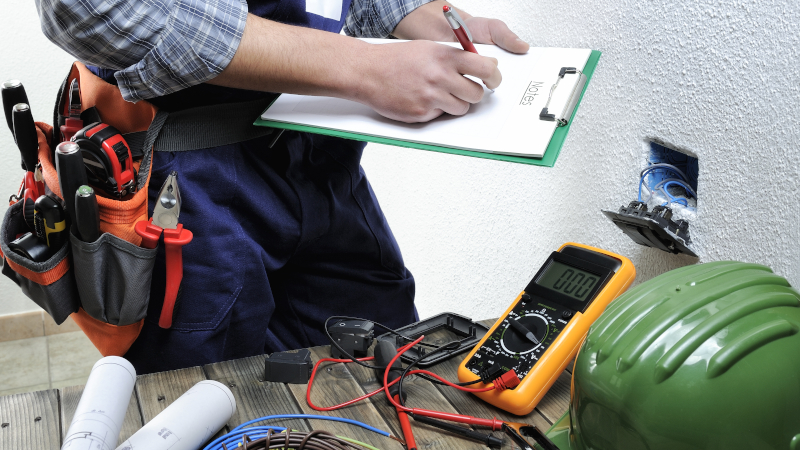 National Electric Code guidelines- It takes time to become trained in the standardized guidelines, so a certified electrician needs several years of experience and must pass an exam to become certified.
Insurance issues- Your insurance company will be less than happy if you have electrical work done by an unlicensed person. In fact, if there were a problem, they could deny your claim.
Peace of mind- You really do not want to lose sleep wondering if an electrical spark due to a mistake could start your house or business on fire. You can rest much easier if you know a certified electrician took care of the electrical work.
Complex issues- If you have something more complicated than swapping out an outlet or light switch, such as doing pool electrical wiring, outdoor kitchen electrical installation, or installing a whole-house generator, you should leave those for a certified electrician to be sure it is done right.
If you would like to know more about the work our certified electrician can do, reach out today. We will be happy to discuss your electrical project or any repairs you need done at your home or business.
---
At Maguire Electric, our certified electricians proudly serve those in Wilmington, Kings Grant, Myrtle Grove, Bayshore, and Carolina Beach, North Carolina.