Our experienced technicians can perform outdoor kitchen electrical repair to get your kitchen up and running again.
When you have an outdoor kitchen, you can enjoy the beautiful climate that we experience in Wilmington, North Carolina throughout much of the year. Cooking and eating meals together is more enjoyable for many families when you're dining al fresco and taking advantage of the property you have. However, if your outdoor kitchen isn't performing as expected, you may not be able to cook your favorite meals or even utilize this valuable space. Many of the components used in an outdoor kitchen setup require electrical connections and a current flowing through them, so you could be dealing with an electrical issue. At Maguire Electric, we specialize in outdoor kitchen electrical repair and can diagnose and resolve a number of issues.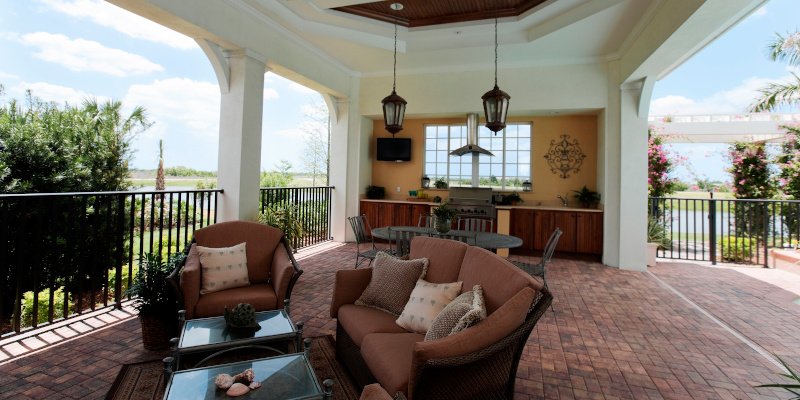 When you contact us for outdoor kitchen electrical repair, we'll begin the process with a full assessment of your outdoor kitchen and the various components at work. Many people have refrigerators, ranges, and even ovens as part of their outdoor kitchens, and any of these components can experience a faulty electrical connection or a problem with the wiring. We'll check the connections, assess the condition of the wiring, and determine what is causing the component to not function properly. Our experienced technicians can then perform outdoor kitchen electrical repair to get your kitchen up and running again.
Outdoor kitchen electrical repair is just one of our areas of expertise. We're also available to handle a number of other outdoor electrical needs, including pool lighting; filter, heater, and pump wiring; and generator installation. You can count on our team to take care of your commercial electrical design and repair needs as well, so contact us today to get started.
---
At Maguire Electric, we offer outdoor kitchen electrical repair services to those in Wilmington, Kings Grant, Myrtle Grove, Bayshore, and Carolina Beach, North Carolina.