We use top-quality materials and our electricians pay attention to the smallest detail so that your pool electrical services go smoothly.
Unless you have one of those adorable little kiddie plastic pools, any other type of swimming pool is going to require pool electrical services to put in wiring for the equipment. The actual type of equipment may vary, but the bare minimum will be power for the pump to keep the pool water circulating through the filter. In addition, you may have a heat pump, pool fountain or waterfall, and lighting that all require power to function.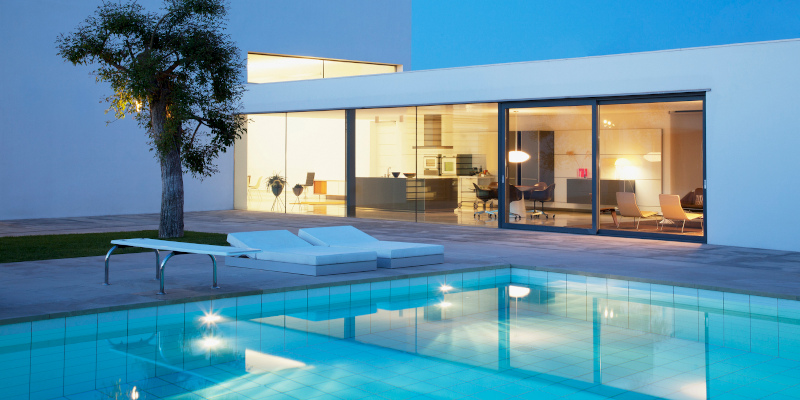 At Maguire Electric, we work with pool installation companies, homeowners, and companies, such as hotels, that are installing swimming pools that require our pool electrical services. With many years of service in the Wilmington, North Carolina area, we are confident that your electrical work will be done to your complete satisfaction. We use top-quality materials and our electricians pay attention to the smallest detail to ensure your pool electrical services go smoothly.
We can also help you out if you are experiencing a power problem with an existing pool system. Over time, any wiring can wear out, and when you are talking about systems that are in use for multiple hours a day, it makes sense that repairs will be in order from time to time. The wiring can also become damaged inadvertently because of being in an outdoor environment.
If you would like to know more about our pool electrical services, don't hesitate to reach out to us. We'll be happy to schedule an appointment to assess your system or give you a quote for a new installation.
An Introduction to Our Pool Electrical Services
Here at Maguire Electric, we know you love having a pool in your backyard. What you don't love is when you have an electrical problem with your pool wiring. Luckily, we provide a variety of different pool electrical services that can help you keep your pool's equipment running like it should.
Hot tub wiring
Did you just buy a new hot tub? Congratulations! Before you start filling it with water, call us to come and wire your hot tub, so it turns on with ease at the push of a button.
Pool bonding troubleshooting
Your pool bonding system evenly balances electrical voltage and reduces the risk of shock. If there are problems with this system, we can figure out what they are and fix them.
Pool filter wiring
If your pool filter isn't turning on and your pool water is looking murkier and murkier, we can come and troubleshoot the problem.
Pool heater wiring
If you invested in a pool heater, you're excited to use your pool in every season. We can make sure the wiring is all good to go, so your pool heater works like it should.
Pool heat pump wiring
A pool heat pump can keep your pool water warm in the winter for even more fun and enjoyment. We can wire your heat pump so that you can easily warm up your pool water.
Pool pump wiring
Keep your pool pump running with proper wiring. Contact us to help you wire this essential part of your pool.
---
At Maguire Electric, we offer pool electrical services to those in Wilmington, Kings Grant, Myrtle Grove, Bayshore, and Carolina Beach, North Carolina.
Similar Services We Offer: