We work with property owners, pool installation companies, and commercial clients to provide high-quality pool electrical wiring.
Unless you're swimming in a plastic kiddie pool in your yard, your swimming pool will need certain electrical components to function properly. The essential components include a filter, which prevents debris from entering the pool, a pump that keeps water moving and flowing through the pool, and lighting that allows you to swim even after the sun has gone down for the evening. At Maguire Electric, we specialize in pool electrical wiring and can give you the electrical components needed to allow you to make the most of your swimming pool.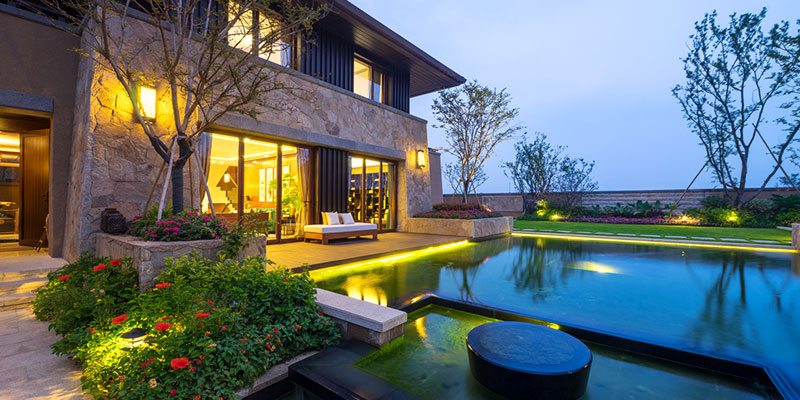 Our pool electrical wiring services are available to those in and around Wilmington, North Carolina, and all work is handled by skilled and experienced electricians. We work with property owners, pool installation companies, and commercial clients to provide high-quality pool electrical wiring. Since this type of wiring is used within water, it's important to make sure that you turn the task over to a skilled and licensed electrical company. Even a small mistake in the wiring process could create a safety hazard on the property, particularly for those using the pool.
We can also provide pool electrical wiring services if you're experiencing an issue with your existing system. Our technicians can diagnose problems and come up with solutions that will allow you to use and enjoy your pool again as soon as possible. The wiring used for pool electrical components doesn't last forever, and it can incur damage due to its constant exposure to the elements. For all your pool wiring needs, contact our team of experts.
FAQs About Pool Electrical Wiring
Since electricity and water don't play nice together, it is critical to leave pool electrical wiring to an experienced professional. At Maguire Electric, we offer high-quality services that you can depend on. We also take the time to address all your questions about safety and what you can do going forward to ensure your pool electrical wiring remains operational and safe. Here are a few common questions we've been asked:
Is pool electrical wiring the same for both inground and above-ground swimming pools?
There are a few differences between the two because the equipment to operate them is different. You can rest assured that we will follow all code requirements and complete your pool electrical wiring with safety in mind. We recommend contacting us as you begin your plans for your swimming pool so we can advise you on how overhead power lines and underground wiring can affect the placement of your pool.
Can you help me with other electrical work around the pool, such as for lighting?
Yes, we can handle pool lighting installation for you, as well as pool heater wiring, pool filtering wiring, pool pump wiring, and hot tub wiring. We also offer outdoor kitchen electrical installation, so if you are creating a multi-functional outdoor living area, we can take care of all the electrical needs.
Can you help me with backup power so I can keep the pool equipment operating in a power outage?
You can power more than just your pool equipment if we install a whole-house generator, so this is the option we recommend if you want to be sure your pool water doesn't turn green during an extended power outage.
---
At Maguire Electric, we offer pool electrical wiring services to those in Wilmington, Kings Grant, Myrtle Grove, Bayshore, and Carolina Beach, North Carolina.
Similar Services We Offer: