If you have a pool, then you know how much work goes into maintaining it. You have to do things like keep the chemicals properly balanced and properly open and close the pool as the seasons change. On top of that, you have to keep an eye on the various electrical components, including the filter, the pump, and the lighting. If any of these things are malfunctioning, you'll need the help of a qualified electrician to get them working again–specifically, one who has experience working on pools. Our team at Maguire Electric specializes in pool electrical services, and in this article, we'll go over more about why you should hire such a specialist to work on your pool.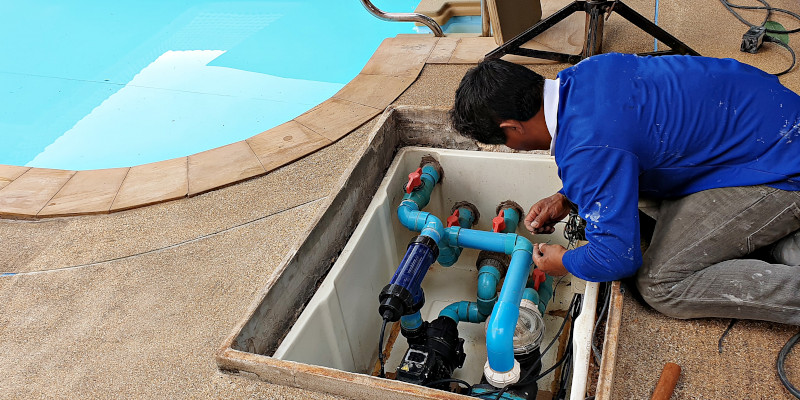 Safety – The most important reason to hire a specialist for your pool electrical services is safety. It's a widely known fact that electricity and water are a dangerous combination, so a great deal of care must be taken to ensure that the wiring can do its job while also keeping water away from it. The safety standards for pool wiring are much higher than for other types, and not every electrician has the right experience to meet those requirements.
Efficiency – The other main reason to hire a specialist for pool electrical services is because their experience working on similar projects allows them to get the job done faster. While another electrician could probably figure out what needs to be done, such as digging a trench for the wires connecting the pool systems to the sub-panel, it will most likely take them longer to complete the project. Someone who has been through the same process hundreds of times before, on the other hand, will be able to get the job done quicker and with no mistakes.