Power outages can be common in North Carolina, especially with all the storms and hurricanes, but they don't have to send you into a pit of darkness every time when you have a generator. We install two main types of generators here at Maguire Electric: whole-house generators and portable generators. Here are the differences between the two, so you can decide which is right for you.
| | | |
| --- | --- | --- |
| | Whole-House Generator | Portable Generator |
| Size | 7,000-45,000 watts | 6,000-18,000 watts |
| Fuel | liquid propane, gas, or diesel | gas |
| Installation | permanent installation | requires backup generator |
| Amount of Power | powers the entire house | powers water pumps, lighting, and select appliances |
| Response to Outages | automatically turns on and off according to the power outage | must be turned on and off manually |
Making the Decision
Our electricians from Maguire Electric can help gauge which generator is best for your needs. It will ultimately depend on your space limitations, neighborhood rules and restrictions, fuel availability, and your electrical needs during a power outage. Each generator comes with its own pros and cons.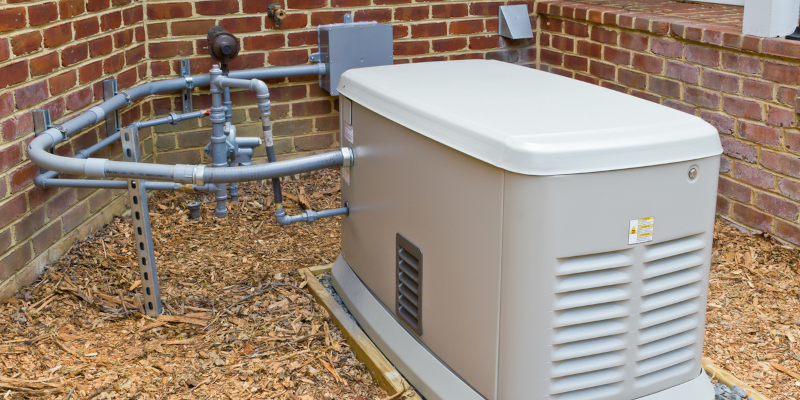 A whole-house generator may be easier in the way of not having to deal with extension cords or manual operation, but you may not need such a large generator for your home. Conversely, the portable generator needs to be plugged into a backup generator to work, but it also includes a lock-out device safety feature that will protect the circuitry of your home and prevent electricity from escaping into the power grid and potentially harming the electrical workers.